Writer, Blogger, Dreamer
I write fiction and non-fiction for adults and children. I am both serious and fantastical.
As a little girl I would read newspaper articles out loud to my family and friends, incorporating them into the stories. By the time I was in junior high, I was creating plots and characters of my own. And I have been a prolific writer ever since, writing everything from poetry to educational videos.
Writer: Insights and Hindsights
I have written several books for Parachute Press, the book packager for the Goosebumps and Fear Street series. I have been also a frequent contributor to the Los Angeles Times Kids' Reading Room Page. My stories for adults have appeared in True Confessions, Woman's World, Chicken Soup for the Soul books, and The Book Breeze.
Blogger: Forwards and Fantasy
A humorous look at life, from milkshakes to martinis - The BoomerRants
I am a featured writer for the popular website In The Powder Room. You can find my articles here: In The Powder Room
Dreamer:
I am a typical Taurus. My Young Adult novel Mercury In Retro Love was released in 2016 at Amazon.
My latest story, Passage 99, is a provocative science fiction story. Also available on Amazon.
I currently live in Los Angeles with my wonderful husband who prepares gourmet meals for me while I write.
Good News:
I'm excited to be in this anthology with some of the funniest ladies on the planet!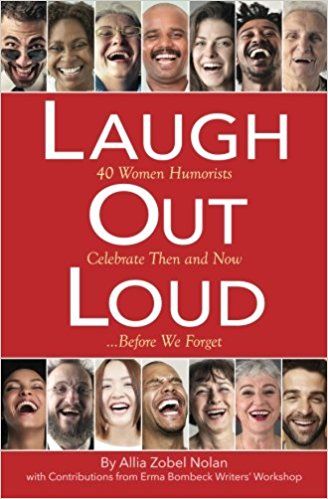 Get your copy here.
I won honorable mention in the Erma Bombeck Writing Competition with my entry: "The Other Female in Our Bed"
I was so excited when I found out I screamed and both my husband and Ziva came rushing to see if I was OK. Check me out here..
In other news, I'm currently working on a women's fiction novel. Stay tuned!